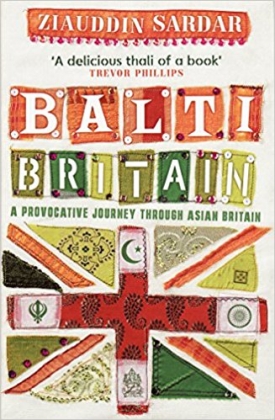 Ziauddin Sardar, whose acclaimed Desperately Seeking Paradise demystified Islam, gives his humane, sharp and witty perspective on the experience of being a British Asian.
In search of his Asian identity, Sardar travels to the main Asian communities in the UK: to Leicester and Birmingham, Glasgow and Bradford, Tower Hamlets and Oldham, describing their food and their culture, their different religions and origins.
Sardar also tells the history of Asians in Britain, from the arrival of the first Indian in 1614, through the entangled days of colonialism, to the young extremists in Walthamstow mosque in 2006. And he interweaves throughout an illuminating account of his own life, describing his family's emigration to a hostile 1950s Britain, his adulthood straddling two cultures, and his own surprising family history. In telling his two grandfathers' stories, Sardar realizes just how closely intertwined the histories of Britain and the subcontinent are. He explores the curious strategies the British devised, and still use, to cope with people perceived to be different from themselves.
Along the way Sardar asks searching questions: are arranged marriages, such as his own, a good thing? Does the term 'Asian' obscure more than it conveys? Do vindaloo and balti actually exist? And is multiculturalism an impossible dream?
Balti Britain is a funny, touching and surprising blend of history, reportage and memoir, which will make all Britons, Asian or otherwise, see their country through fresh eyes.