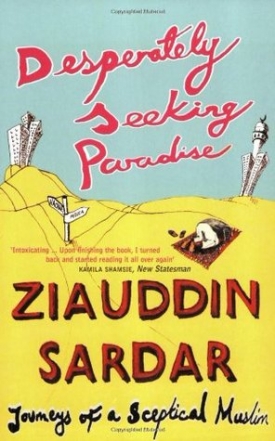 Ziauddin Sardar is one of the world's foremost Muslim intellectuals, and author of more than forty books on science, religion and contemporary culture. Now he shows a flair for immensely readable autobiography in his funny and moving account of life as a restless believer.
Desperately Seeking Paradise is a unique and candid memoir of a journey inside Islam. As a young student in London, Sardar sets out on a quest to grasp the meaning and contemporary relevance of his religion, and, hopefully, to find 'paradise'. In the feverish atmosphere of the seventies, Sardar experiments with the mystical branch of Islam, Sufism, and with classical Islam, joining the study group of a famous Sudanese scholar.
Sardar then sets off on extensive travels through the Muslim world: to Iran, the Middle East, Saudi Arabia, Malaysia, Turkey, north Africa, Pakistan and China. On his travels, Sardar meets other Muslims, and speaks to them about their beliefs, and he yearningly describes Islam's 'Golden Age' when Muslim culture and civilization was at its zenith.
Sometimes his spiritual journey nearly ends in despair – after his hopes for the Iranian revolution are dashed, after the Salman Rushdie affair in 1989, and after the events of September 11, 2001. He gains sustenance from a group of like-minded intellectuals, committed to forging a middle, humane way between western secularism and Islamist certainty. But will he ever reach paradise?
Desperately Seeking Paradise is self-mocking, frank and passionate, and rare for the insight it gives into the experience of being a devout but questioning Muslim in the tumultuous decades of the late twentieth and early twenty-first century. At a time when the view of Islam in the West is often distorted or simplistic, it is essential reading.