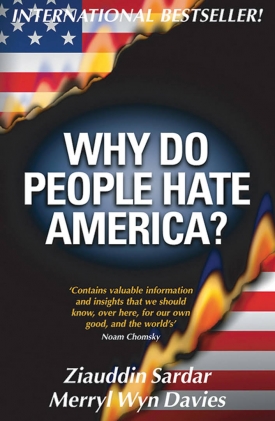 American corporations and popular culture affect the lives and infect the indigenous cultures of millions around the world. The foreign policy of the US government, backed by its military strength, has unprecedented global influence now that the USA is the world's only superpower – its first 'hyperpower'.
America also exports its value systems, defining what it means to be civilised, rational, developed and democratic – indeed, what it is to be human. Meanwhile, the US itself is impervious to outside influence, and if most Americans think of the rest of the world at all, it is in terms of deeply ingrained cultural stereotypes.
Many people do hate America, in the Middle East and the developing countries as well as in Europe. Ziauddin Sardar and Merryl Wyn Davies consider this hatred in the context of America's own perception of itself, and provide an important contribution to a debate which needs to be addressed by people of all nations, cultures, religions and political persuasions.