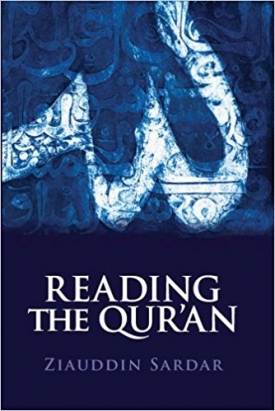 "I grew up reading the Qur'an on my mother's lap," writes Ziauddin Sardar. "It's an experience I share with most Muslim children. And so it is that our connection to the Qur'an is infused with associations of the warmest and most enduring of human bonds."
In Reading the Qur'an, Sardar – one Europe's leading public intellectuals – laments that for far too many Muslims, the Qur'an he had learned in his mother's lap has become a stick used for ensuring conformity and supressing dissenting views. Indeed, some find in the Qur'an justification for misogyny, validation for hatred of others, an obsession with dress and mindless ritual, and rules for running modern states. Arguing passionately but reasonably against these trends, Sardar speaks out for a more open, less doctrinaire approach to reading the Qur'an. He contends that the Qur'an is not fixed in stone for all time, but a dynamic text that every generation must encounter anew, and whose relevance and implications for our time we have yet to fully discover. The words of the Qur'an imply movement: the religious like, it tells us, is not about standing still but always striving to make our life, our society, the entire world around us a better place for everyone. Sardar explores the Qur'an from a variety of perspectives, from traditional exegesis to hermeneutics, critical theory, and cultural analysis, drawing fresh and contemporary lessons from the Sacred Text. He also examines what the Qur'an says about such contemporary topics as power and politics, rights of women, suicide, domestic violence, sex, homosexuality, the veil, freedom of expression, and evolution.
Ziauddin Sardar opens a new window on this remarkable Sacred Text, in a book that will engage all devout Muslims and will interest anyone curious about the Qur'an and Islam today.