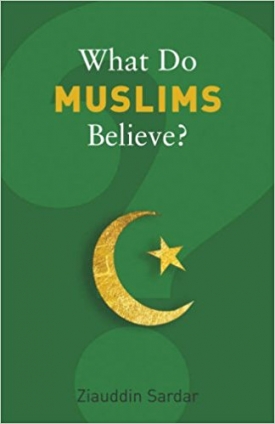 Islam is one of the greatest monotheistic religions of the world. Its teachings emphasize unity, humility, forgiveness, and love of God. The Qur'an sings the virtues of knowledge and rationality. The life of Mohammad demonstrates the importance of tolerance, social justice and brotherhood. So why is Islam so often associated with hatred, violence, obstinacy, and bigotry?
What Do Muslims Believe? presents readers with an accessible and incisive explanation of the roots and beliefs of Islam, published at a time when more than ever we need an objective view of this often misinterpreted religion.
Parsing fact from misstatement in elegant prose, Ziauddin Sardar gives a clear-eyed view of what makes a Muslim; where Muslims come from and who they are today; what, exactly, they believe and how they reflect those beliefs; where Islam is headed; and how you can apply Islam to your life. With a useful chronology of Islamic history from A.D. 632 to the present, a glossary of terms, selections from both the Qur'an and the Hadith, as well as a list of further reading, What Do Muslims Believe? is an ideal primer for anyone who wants to understand what it really means to follow Islam.